Universal LG TV Remote App For iPhone & iPad

Are you tired of lost, misplaced or broken remotes? Batteries that run dry the moment you want to watch your favorite show? Maybe you own several LG TVs and keeping several different remotes is just too much? Or perhaps you're looking for more functionalities than a typical remote? Whatever it is, we've got the solution for you. This universal LG TV remote app for iPhone is the answer to all those problems!
LG TV Remote Control Plus app has been designed to bring you the convenience and features of an LG TV remote. Want more? Take advantage of exclusive features – Keyboard, Trackpad and App Launcher. They will forever change the way you interact with your TV. And yes, LG TV Remote Control Plus works with pretty much any LG TV!
Can I Use My iPhone As A Remote For LG TV?
Yes, you can! The LG TV Remote Control Plus app gives you all the functionalities of an LG remote. Use it to easily navigate your TV, change channels, adjust volume… You'll find everything you'd expect to find in a typical remote!
LG TV Remote App Benefits
All the functionalities… and more!
LG TV Remote Control Plus gives you all of the features of a typical remote control. Direction keys, channel and volume change, mute and unmute and number dialing. All you need!
But wait, there's more! This universal remote app for LG TV comes packed with premium exclusive features. They greatly expand what any remote can do. Use them to make navigating your LG TV a breeze.
Take advantage of Trackpad, Keyboard and App Launcher features. Change the way you interact with your LG TV!
Never lose your remote again
The best thing about this universal remote app for LG TV is that it sits in your pocket! Or… wherever you keep your iPhone or iPad! Gone are the days of misplacing your remote. Operate your LG TV with the same device you use for scrolling social media, texting and calling!
Cheaper than a traditional remote
You can use this LG remote app for free!
But to access the exclusive premium features, you need the Premium subscription. Don't worry – it's much cheaper and last way longer than a traditional remote!
LG TV Remote Control Plus comes at three subscription models:
Monthly at $ 3.49
This is the best option is you want to check out all of the amazing features of the remote app. Cancel anytime, prolong or, if you enjoy the app, pick a longer subscription plan.
Yearly at $13.49
This is our most popular plan and the best deal. If you want a feature-packed remote app at a very low price, this is the subscription for you.
Lifetime at $27.99
Enjoying the app? How about spending half the price of a Magic Remote to get yourself a Lifetime subscription? It will last longer than any traditional remote – that's guaranteed!
Buying a new LG TV? Use the LG TV Remote Control Plus to operate it! Because it's a universal remote app for LG TVs, it will work with any models released in the future.
Getting yourself a new iPhone or iPad? Don't worry – the app will stay with you! All you have to do is log in with the same Apple ID you used to buy the app. Then, your subscription will automatically transfer.
A universal remote app for LG TV
The thing with LG is that they offer remotes that work with a limited number of TV models. It gets confusing if you want to buy a replacement!
Contrary to that, LG TV Remote Control Plus is a universal app that works with all LG TVs made after 2012. You don't have to worry about compatibility issues. All you have to do is sit back, relax and enjoy!
LG TV Remote App Exclusive Functionalities
Gone are the days of clumsily navigating your TV. Say goodbye to typing with your remote. All of the annoying things you hate about your traditional LG TV remote are gone with this app!
LG TV Remote Control Plus is a free universal remote app for LG TVs. With Premium subscription, you get access to exclusive features that will forever change the way you use your TV.
Trackpad
Navigating with your traditional remote is pretty hard. You click the direction keys, but never fully know where you're going to land. If only there was a way to make it more user-friendly. More like using a computer, perhaps?
Well, with this universal LG TV remote app, it is possible!
Use the Trackpad feature to easily navigate your LG TV. The feature lets you slide a cursor across your TV screen. Get where you want quickly and without a hassle.
This is also a function that LG Magic Remotes have. Well, except LG TV Remote Control Plus is twice as cheap!
Keyboard
Ever typed with your TV remote? Well, the answer's most likely 'yes'! Then you know just how annoying and straight up hard it is.
What if we told you that you can use your iPhone or iPad's keyboard on your TV? This universal remote app for LG TV does exactly that. Instead of constant back and forth, use your smartphone or tablet keyboard. Make looking up your favorite show on Netflix as easy as texting a friend to come over.
Launch Apps
A typical modern remote control would have two or four app launch buttons. These launch specific apps on your TV. The thing it, it's the manufacturer who decides, which apps to include. You might end up with a remote that launches apps you don't even use!
With LG TV Remote Control Plus, you get the App Launcher function. Assign all your apps to in-app buttons. Easily launch them with a single tap. Enjoy a hassle-free experience.
Ad-Free Experience
Ads are a big pain, aren't they? They take you out of the experience and are just so annoying.
With the Premium version of the LG TV Remote Control Plus, you get rid of ads for good! No more distractions, just pure enjoyment of navigating your LG TV!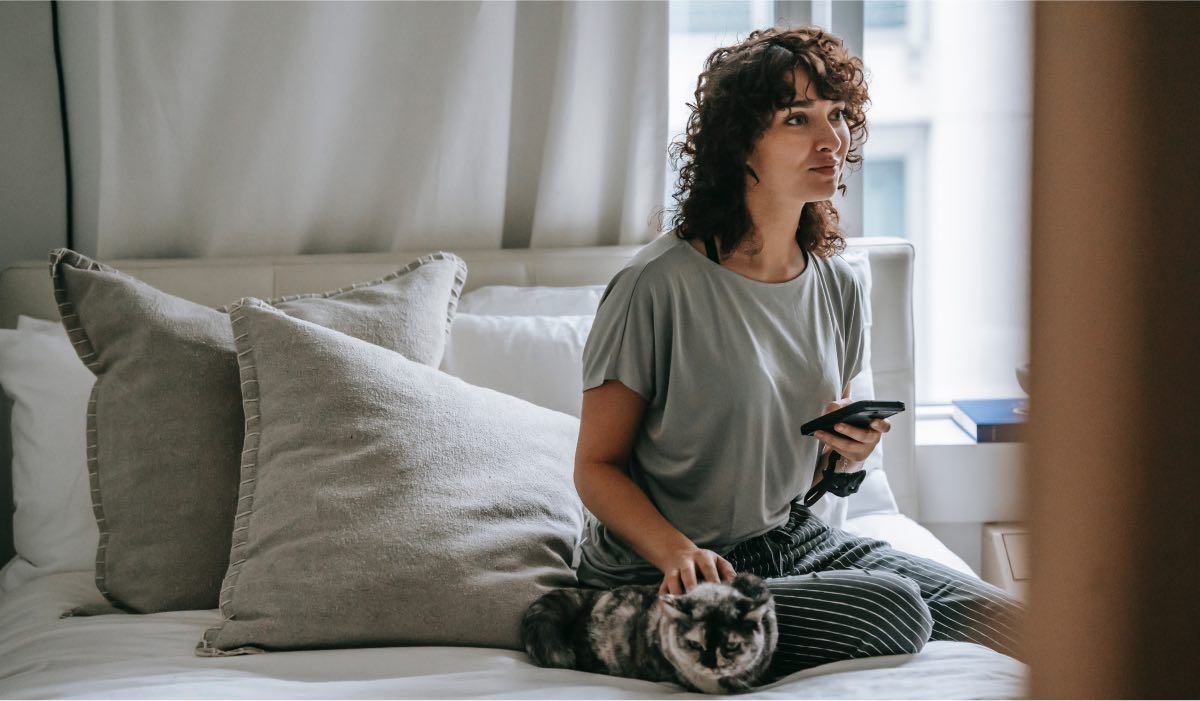 What To Do If I Lost My LG TV Remote?
TV remotes tend to get lost or misplaced. That's just how it is. Whether it's in the crack of your couch or in a random cupboard, it's all equally annoying. And if you want to relax and wind down in front of a TV after a long day, having to frantically search for your remote is the last thing you want!
But losing a remote is not the only bad thing that can happen to it. What about breaking it? Having your dog eat it? Or pouring a whole glass of something sugary right on top of it?
Buying a new remote
The most obvious solution is to get a new LG remote. But is it the best? Not really! Here are three reasons why:
1 | It's expensive
A new LG TV remote control is a pretty costly little piece of plastic. The cheapest option costs around $21 and offers the bare minimum. That is, simple buttons, clunky design and no extra features.
If you want to upgrade to something that offers more functionalities, you will have to shell out between $54 and $64 for a Magic Remote. Some TV models, however, require a much more expensive remote. For example, OLED65W7 and OLED77W7 have their own remote model. All fine and dandy, except the AKB75056102 costs $104.99!
2 | One size doesn't fit all!
Even if you get yourself a brand new LG TV remote, doesn't mean you'll be able to use it. Why is that?
LG is notorious for releasing various remote control models. Each is compatible with only a handful of TV models. For example, AN-MR19BA that costs $64.99 works with a dozen or so models. Similarly priced AKB75455602 is compatible with just three LG TVs: AN-MR500, AN-MR600, AN-MR650.
That means you have to do some solid research. And all this just to make sure you'll actually be able to use your remote!
3 | Older LG TV models
If you go to the LG website and search for remotes, you will notice that most models support the latest TVs.
What if you own an older LG TV? Well, then you'll have to get a remote from unofficial sources, often without warranty.
Universal Remote App For LG TV
Getting a replacement LG TV remote is a huge undertaking. First of all, it will take some time before you find the right model. Second, it might be pricey! Finally, there's no guarantee that LG actually carries the model you need.
What Remote App Works With My LG TV
Luckily, there's an app that will solve all of those problems! LG TV Remote Control Plus is a universal LG TV remote app. It works with all LG TVs made after 2012.
Is the universal LG remote app free?
Yes, you can use LG TV Remote Control Plus completely for free! Just go to the App Store on your iPhone or iPad. Search for the app and download it.
After the app is installed, simply connect it to your LG TV. Then, you can use it to easily control your TV with your iOS smartphone or tablet!
How to setup Live TV on LG Smart TV remote app?
Live TV is an amazing source of entertainment and information. From sports and TV shows to breaking news and weather forecasts, it's an all-in-one media package.
There are several ways to enjoy Live TV on your LG Smart TV.
How to set up Live TV on LG Smart TV?
Press and hold the 'Settings' button on your remote.
Go to Channels > My Channels.
Toggle My Channels on.
Go to the Home Page.
Open the Launcher Bar.
Go to 'My Channels'.
Click the 'Plus' tab to add channels.
Screen Mirroring
Do you have Live TV apps on your iPhone? Great! Mirror your iPhone to your LG TV and enjoy it on the big screen in record time.  
Try the screen mirroring apps out today! Each has a free trial period with no obligations.
Cable
If you have cable TV, you can use the LG TV remote app to navigate through the channels. Move up or down your channel list with two buttons. Dial in channel number for quick access.
Conclusion
We hope you've learned all there is about LG TV Remote Control Plus. Try the app for free today!
Read more:
How To Mirror Your iPhone to LG TV