Use Android Smartphone Or Tablet As Remote For LG TV
Do you ever find yourself fumbling around your couch, desperately searching for that elusive LG TV remote (only to find the batteries dead)? In those moments you might want to have one on you at all times! How about an LG TV remote app for Android devices? Try LG TV Remote Control Plus now for free!

It's a perfect tool that serves as an ideal remote replacement. Imagine having all the controls you need right there in your pocket, accessible with just a tap on your Android smartphone or tablet! Not only that, this LG TV remote app extends what a traditional remote can do by adding Keyboard, Trackpad and App Launcher functionalities.
In this article, we'll dive into the world of this handy app and all its exclusive features. See for yourself how it can change the way you interact with your LG TV. Download LG TV Remote Control Plus now for free!
Free LG TV Remote App For Android
We developed this LG TV remote app to bring all Android users the convenience of using a mobile device to control a TV. The app is 100% free! You can access all of these features without paying a single dollar:
Adjust volume.
Change channels.
Navigate your LG TV.
Interested in expanding what a remote can do and transforming the way you interact with your TV? Why not go Premium and access three incredible features as well as an ad-free experience?

Features
Keyboard
You've probably been in this situation many times. What is it? Trying to type with your remote, of course! Even looking up a series on Netflix or HBO Max can stretch infinitely if you have to navigate to each letter one by one. The world would be a much better place if you could just type with a keyboard!
With our LG TV Remote Control Plus this is possible! With the Premium version you gain access to a Keyboard feature. It quite literally uses your Android keyboard, which makes looking up a Netflix show as easy as texting your friend to come over for a binge watching session.
Mouse Pointer
A mouse is pretty much a perfect tool for getting around a computer. Why not bring that to your TV? With the Mouse Pointer feature, you can navigate your LG TV in the same way you would your PC or laptop, which is to say, very conveniently!
App Launcher
Typically, to launch an app on your LG TV, you have to go to Home Screen and then scroll right to find the app you wish to use. That can take a while, wasting the time you could spend watching TV! What's more, LG remotes don't really have app launch buttons.
Thanks to the Premium LG TV Remote Control Plus version, you can launch any apps right from your Android phone or tablet. To do that, simply add all your favorite apps to the remote app's launcher menu and shave off those precious minutes.
Premium LG TV Remote App Price
LG TV Remote Control Plus + comes with three subscription models. Pick the best one for yourself!
Monthly at $4.49 – A flexible plan, perfect if you want to try the app out and see if it's something for you.
Yearly at $16.49 – This is our most popular plan and the best deal.
Lifetime at $29.99 – Pay once and enjoy premium features indefinitely. This option is perfect if you're a fan of the app and use if frequently.

Keep in mind that you can transfer subscriptions in case you get a new Android phone or tablet. All you have to do in this case is log in to Google Play Store on your new device using the same account as the old one.
Universal Android Remote App For LG TV
Are you worried that this remote app won't work on your LG TV or your Android device? We're here to clear out any doubts!
LG TV Remote Control Plus works with all LG TVs made after 2012. It also works with all of the latest LG TV models such as QNED, OLED or NanoCell TVs.
Similarly, you can use this app with any Android mobile device with Android OS 10 or higher, with the current OS being 13.
How To Install LG TV Remote App On Android Smartphone?
Here's how to install LG TV Remote Control Plus on your Android smartphone. This method will work with any Android app!
Go to the Google Play Store.
Type "LG TV Remote Control Plus" into the search bar.
Download and install the app.
Launch the app from the main screen.
How To Connect LG TV Remote App To TV?
Once you have the app installed, here's how you can connect it to your LG TV:
Connect your Android device and your LG TV to the same Wi-Fi.
Launch LG TV Remote Control Plus.
Choose your LG TV from the list.
Done!

This app works wirelessly, without the need for HDMI cables. That's why, do make sure your Android device and your LG TV are connected to the same Wi-Fi network. This is a requirement for remote apps as well as things like screen mirroring.
Are you experiencing any Wi-Fi problems on your LG TV? Here's how to turn Wi-Fi on in record time on LG TV! And here's what to do if your LG TV is not connecting to Wi-Fi.
Uninstall LG TV Remote App On Android Phone
No longer wish to have LG TV Remote Control Plus + on your Android phone? Here's how you can easily uninstall it in two ways.
Method 1
Go to the home screen panel that has the app icon on it.
Press and hold the app icon.
Start dragging the app icon.
Place it over the 'Uninstall' panel in the top-right corner of the screen.
Confirm by pressing 'OK'.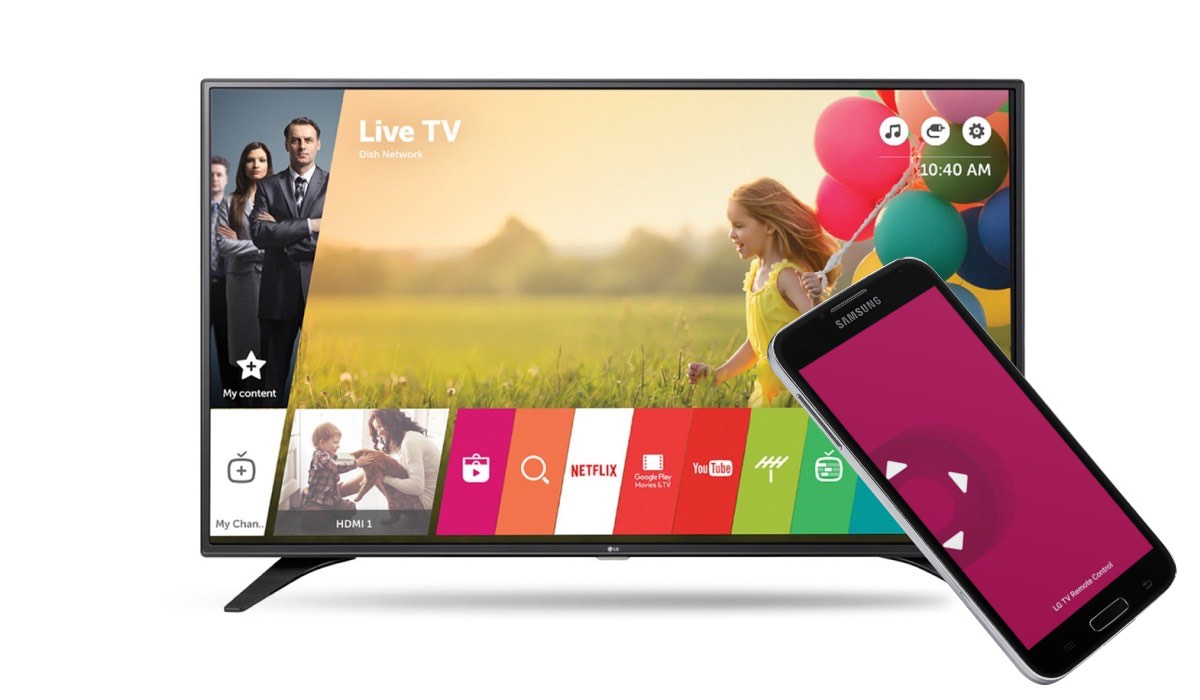 Method 2
Go to Google Play Store.
Click your Google Account icon in the top-right corner.
Choose 'Manage apps and device'.
Go to 'Manage'.
Find the app you wish to uninstall and click on in.
Choose 'Uninstall' and confirm.
Frequently Asked Questions
Can An Android App Replace An LG TV Remote?
Yes! Our LG TV remote app has all the capabilities of a traditional remote control. Use it to adjust volume, change the channels and navigate your TV.
Additionally, LG TV Remote Control Plus has exciting features that extend what a typical remote is capable of. Keyboard, Mouse Pointer and App Launcher expand on traditional remote functions.

Can I Use LG TV Remote App On My 2011 LG TV?
Our application works with any LG TV that can connect to the Internet wirelessly. If your 2011 LG TV has Wi-Fi capabilities, then you can use it with LG TV remote app.
Some older LG TVs cannot connect to Wi-Fi – make sure to check that before downloading our remote app.
How To Reset LG TV?
Ever encountered the need to hit the reset button on your LG TV? Whether it's to resolve stubborn glitches or restore default settings after tinkering, a reset can work wonders. Here's how to reset your LG TV:
Locate your TV's "Settings" menu using the remote.
Navigate to "All Settings" and choose "General."
Scroll down to "Reset to Initial Settings" and select it.
Enter your TV's PIN (default is usually 0000) if prompted.
Choose "OK" to confirm the reset and watch your TV restart with a fresh slate.
Looking for more detailed instructions? Here's a full guide on how to reset LG TV!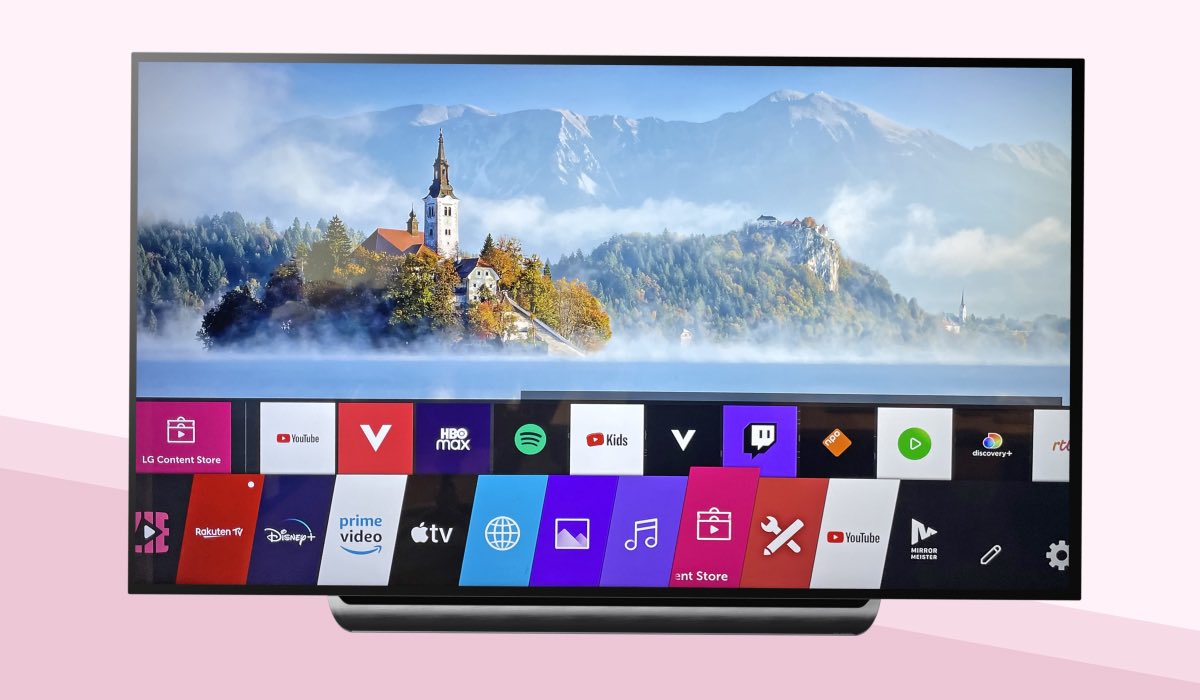 How To Remove Apps On LG TV Without Magic Remote?
Lost your Magic Remote? Maybe the batteries have died. It happens more than you'd think! Fortunately, if you want to uninstall apps, but have no access to a Magic Remote, you can use LG TV Remote Control Plus.
Here's how to remove apps on LG TV without a Magic Remote:
Go to the Home Screen on your TV.
With the remote app, select the Pencil icon on the right side of the app menu.
Navigate left to the app you wish to delete.
Go to the 'X' icon and press OK.
Confirm by pressing 'Yes'.
Want more detailed information? Check out our ultimate guide on how to uninstall apps without Magic Remote on LG TV!
Conclusion
In a world where the TV remote's whereabouts often remain a mystery, LG TV Remote Control Plus emerges as the ultimate solution. Seamlessly integrated with your Android device, it transforms TV control into a pocket-sized marvel. Beyond standard functions, the Premium version introduces a Keyboard, Mouse Pointer, and App Launcher, revolutionizing interaction.
With subscription plans catering to all needs, its universality ensures compatibility with most LG TVs and Android devices. Installation is simple via the Google Play Store, and connecting it to your TV is a breeze. Bid farewell effortlessly if needed, leaving your digital realm tidy.
In a landscape of boundless innovation, the LG TV Remote App bridges the gap between technology and convenience, turning your Android device into a versatile control center for an enriched TV experience.

Discover More:
How To Get The Right LG TV Remote Replacement