LG's new OLED TVs are 'up to 70 % brighter'
LG has announced new OLED TVs for 2023, including the G3, the successor to the G2 released last year. The new model has technology on board that should lead to a significantly higher brightness that is up to 70 percent higher.
What is OLED?
An OLED TV is a type of television that uses a technology called OLED, which stands for "organic light-emitting diode." This means that the TV screen is made up of millions of tiny organic (carbon-based) materials that light up when electrical current is applied to them. This allows for the TV to produce very deep blacks and bright, vibrant colors, creating a more realistic and lifelike picture. Additionally, OLED TVs are known for their fast response time, which means that the images on the screen can change quickly and smoothly, making them ideal for fast-paced action scenes or sports.
LG talks about a significant upgrade for the G3 in the form of the Brightness Booster Max technology. That is the name for a new form of light control architecture and an algorithm that should boost the brightness; this combination should lead to an increase in brightness of up to 70 percent. This is probably the brightness when the entire screen is white and not the peak brightness where only the brightness is measured on a small area of the screen.
The Korean manufacturer does not say to what this improvement applies, but the FlatpanelsHD website says that it is a comparison with lower-positioned B2 and B3 models that usually achieve a slightly lower average brightness for OLED TVs. This 70 percent claim only applies to the G3 in 55, 65, and 75 inches; the 83″ and 97″ sizes of the G3 are said to achieve a brightness improvement of 30 to 40 percent, according to FlatpanelsHD.
Apart from these percentages, FlatpanelsHD reports that an LG spokesperson for the G3 has said that this new model can achieve a brightness of about 1800cd/m² and that could be slightly higher if the specific Vivid picture mode is enabled. The website also reports that a document talks about 2100cd/m² in combination with the Vivid mode and 235cd/m² brightness for the full screen.
How high the brightness of the G3 actually is will become clear when the first reviews are out. The brightness should in any case be substantially higher and this is presumably mainly made possible by a micro lens array. This technology uses small lenses that ensure that the light emitted by the OLEDs is focused more efficiently, sending light that would normally bounce back and forth within the panel directly to the viewer. For example, the overall brightness should improve considerably. The power consumption could then also be reduced, which benefits the life of the panel.
It is not certain whether the G3 will actually be released with microlenses. The Korean The Elec reported a month ago that LG Electronics and Sony will not release OLED televisions with this technology in 2023. It is clear that increasing the brightness is not unimportant for LG Display woled panels, because the QD OLED televisions from Samsung and Sony do better in this area and that applies anyway to more expensive LCD televisions, for example the slightly higher positioned models with mini LED backlights.
In May 2022, The Elec already reported that OLED panel maker LG Display was considering applying microlenses for OLED television panels. LG Display would assume a brightness improvement of 20 percent compared to the relatively bright OLED EX panels and 50 percent compared to OLED televisions with regular OLED panels. An OLED television with a normal panel roughly achieves a brightness of 800cd/m². That should be about 1000cd/m² with an OLED EX panel and if microlenses are used based on this panel, the brightness will be about 1200cd/m². These values seem a bit more realistic than the stated 1800cd/m².
LG OLED TV Remote App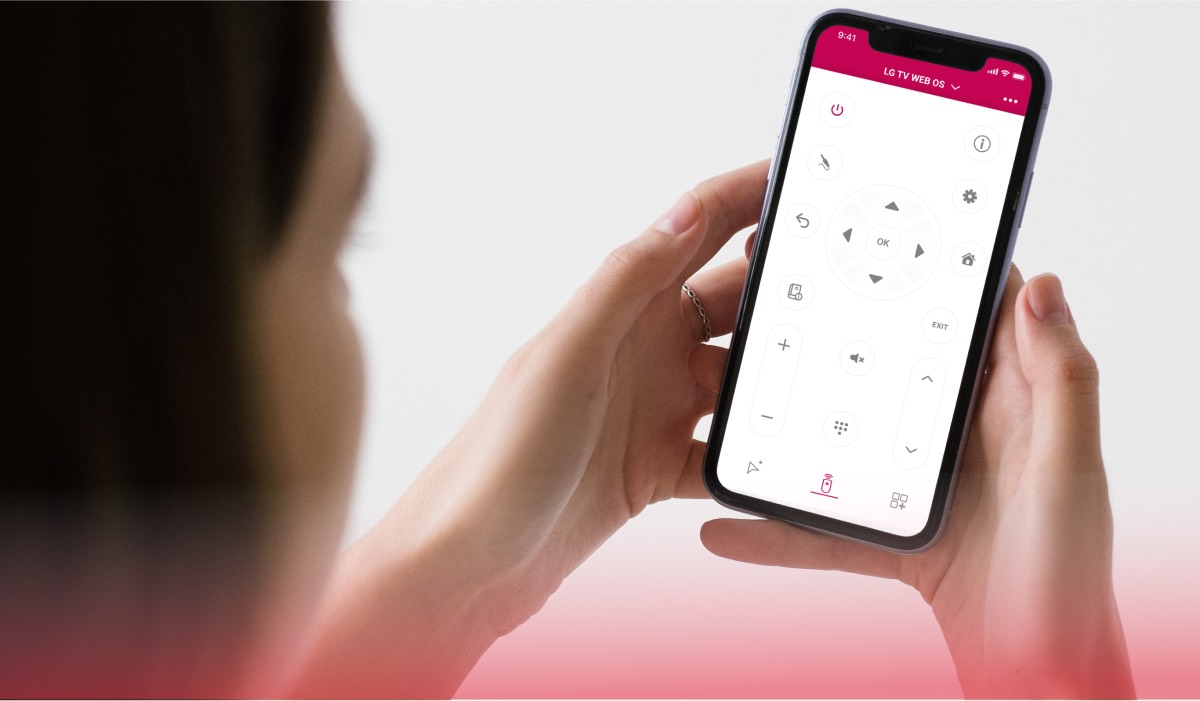 If you have an LG OLED TV, you can easily control it from your iPhone or iPad. All you need to do is install the LG TV Remote app and connect your LG TV and Apple device to the same wifi network. Once that's done, all the features of a traditional remote are available right at your fingertips on your device's intuitive touchscreen. Additionally, this easy-to-use mobile controller also provides access to various LG features. Using this handy app, you can quickly adjust settings, browse content libraries, or control video playback — all while receiving personalized entertainment recommendations tailored just for you. Get the app for free in the Apple App Store.
How long does an LG OLED TV last?
The lifespan of an LG OLED TV can vary depending on a number of factors, including usage patterns and the environment in which the TV is used. However, on average, most LG OLED TVs are designed to last for around 100,000 hours of use, or roughly 20 years if used for 8 hours per day.
It's worth noting that OLED (organic light-emitting diode) technology is known for its ability to produce deep blacks and vibrant colors, and it's considered to be one of the best display technology available in the market. OLED TVs do not use a backlight, which means that each pixel can turn off completely when displaying black, resulting in deep blacks, high contrast and minimal image burn-in.
However, it's important to note that the longevity of a TV can also be impacted by factors such as the quality of the components used, the manufacturing process, and the level of care and maintenance given to the TV. For example, keeping the TV in a well-ventilated area, protecting it from dust, and avoiding placing it in direct sunlight can help extend its lifespan.
It's also worth noting that while the TV itself may last for a long time, the picture quality and performance may deteriorate over time. As technology advances, newer models may offer better picture quality and features, so it's worth considering these factors when determining whether it's time to replace your TV.
In summary, an LG OLED TV can last for an average of around 20 years if used for 8 hours per day, and the lifespan can be extended by proper care and maintenance. However, the picture quality and performance may deteriorate over time, and newer models may offer better features and picture quality.